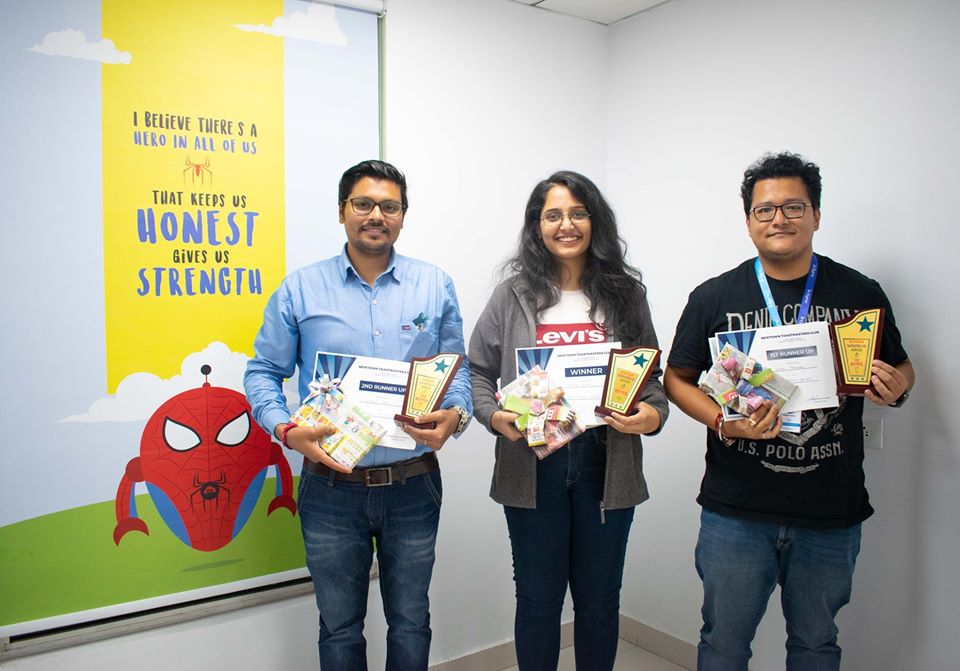 Theme: Table Topics Contest, February 2020
Date: 12th February, 2020
The table topics contest was even hard contest participating 10 contestants speaking on a single topic. Given the judges being unknown, NewTown Toastmasters Club was Glad to Welcome Chief Judge DTM Rani Pallavi Mohapatra & Contest Chair TM Krishnesh Nayak. This speech contest actually elevates the morale of the club & helps the participants to understand how to represent an inpromptu speech on a open platform.
Winner : TM Poorva
1st Runner UP : TM Vishal Pradhan
2nd Runner UP : TM Soubhik Sen
Chief Judge : DTM Rani Pallavi Mohapatra
Contest Chair : TM Krishnesh Nayak