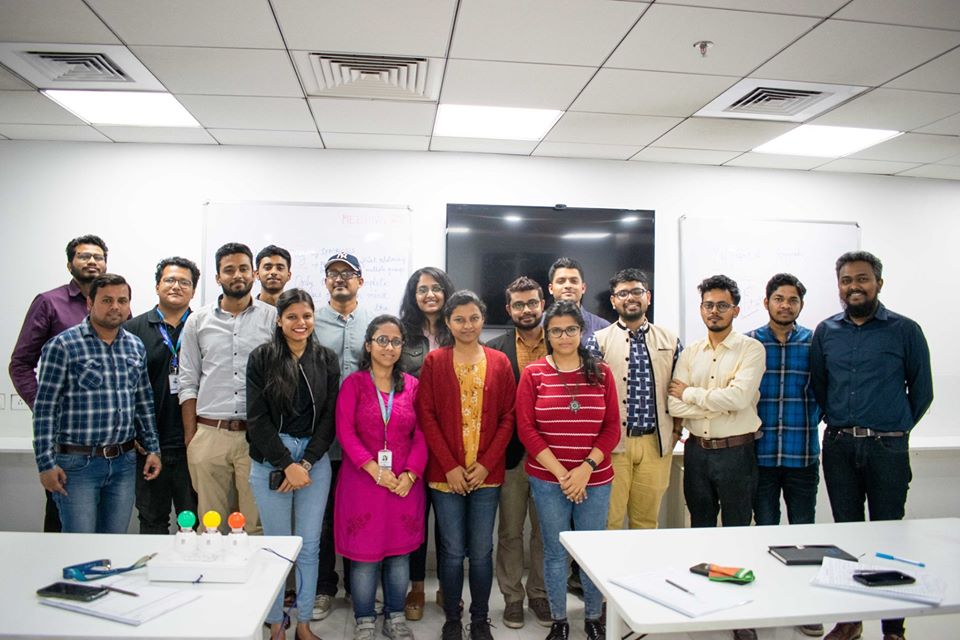 Theme: Goooood Mooooooorrrrning Sirrrrrrrrrrr
Date: 19th February, 2020
With a very nice topic, takes all the way to our childhood memories, TMoD TM Krish actually made us realize the golden days of our schoolings & how we enjoyed those moments. The session was even more interesting with speeches from TM Aritra, TM Riaz & TM Sagar. We couldn't wait more to hear the interesting story shared by TM Krish from his childhood memories at the end, keeping the climax live.
Speaker 1 : TM Aritra
Speaker 2 : TM Riaz
Speaker 3 : TM Sagar, TCS Maitree Toastmasters Club