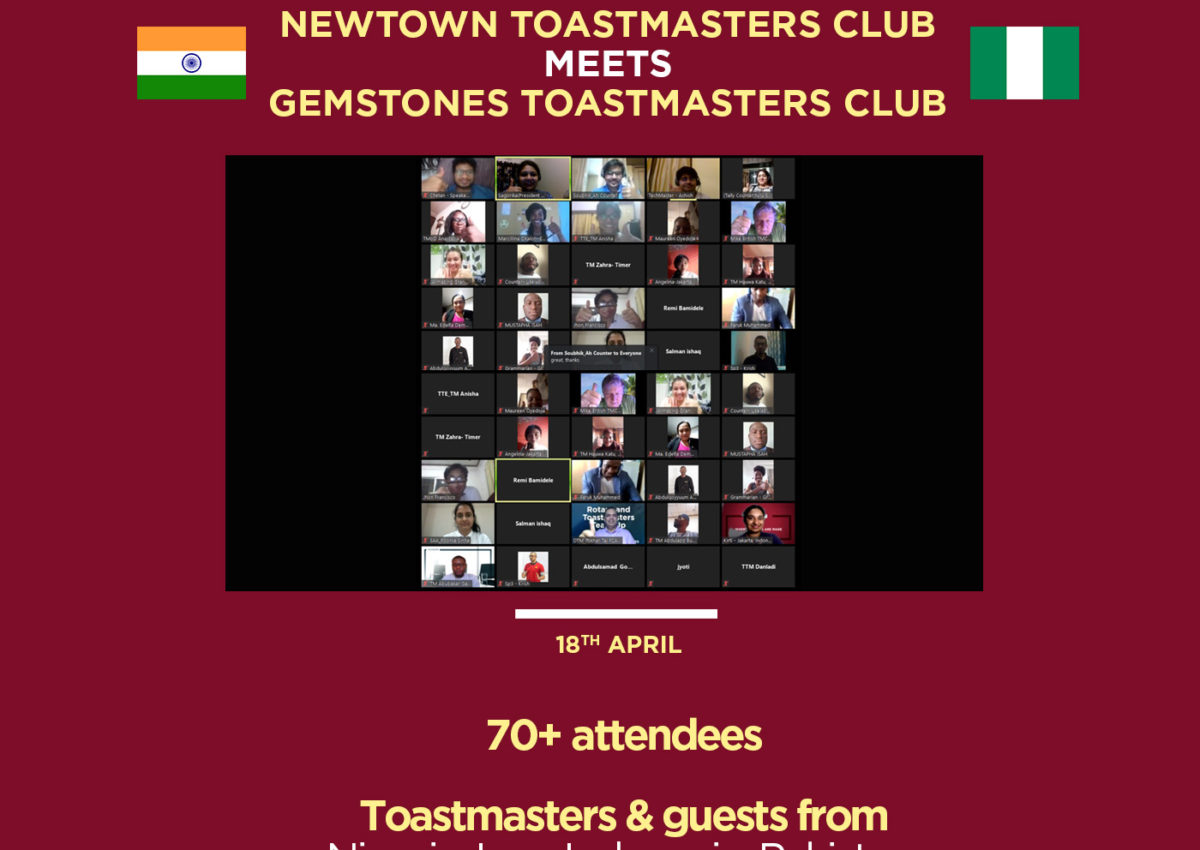 Theme: Across Borders, Forging Ahead
Date: 18th April, 2020
It was great experience having the First ever Joint International Online Toastmasters Meet. As the theme goes, across borders, forging ahead we had lot to learn from this enriching session from starting to end. The TMOD executed the play magnificently on the topic, followed by the superb speakers. We had a great list guests participating in the tabletopics from nations like Nigeria, Uganda, Iraq, Indonesia, Phillipines & United Kingdom. Table Topics Master TM Danladi had so interesting topics that actually glued the audience to the show. The role players actually were delighted to learn from the General Evaluations  which will help them in the long run. We are thankful to both the Presidents of the club for their presence, valuable inputs and kind words.
Speaker 1 : TM Abdulaziz, Gemstones Toastmasters Club
Speaker 2 : TM Chetan, Newtown Toastmasters Club
Speaker 3 : TM Krish, Newtown Toastmasters Club
TMOD : TM Anastasia, Gemstones Toastmasters Club
Tabletopics Master : TM Danladi, Gemstones Toastmasters Club