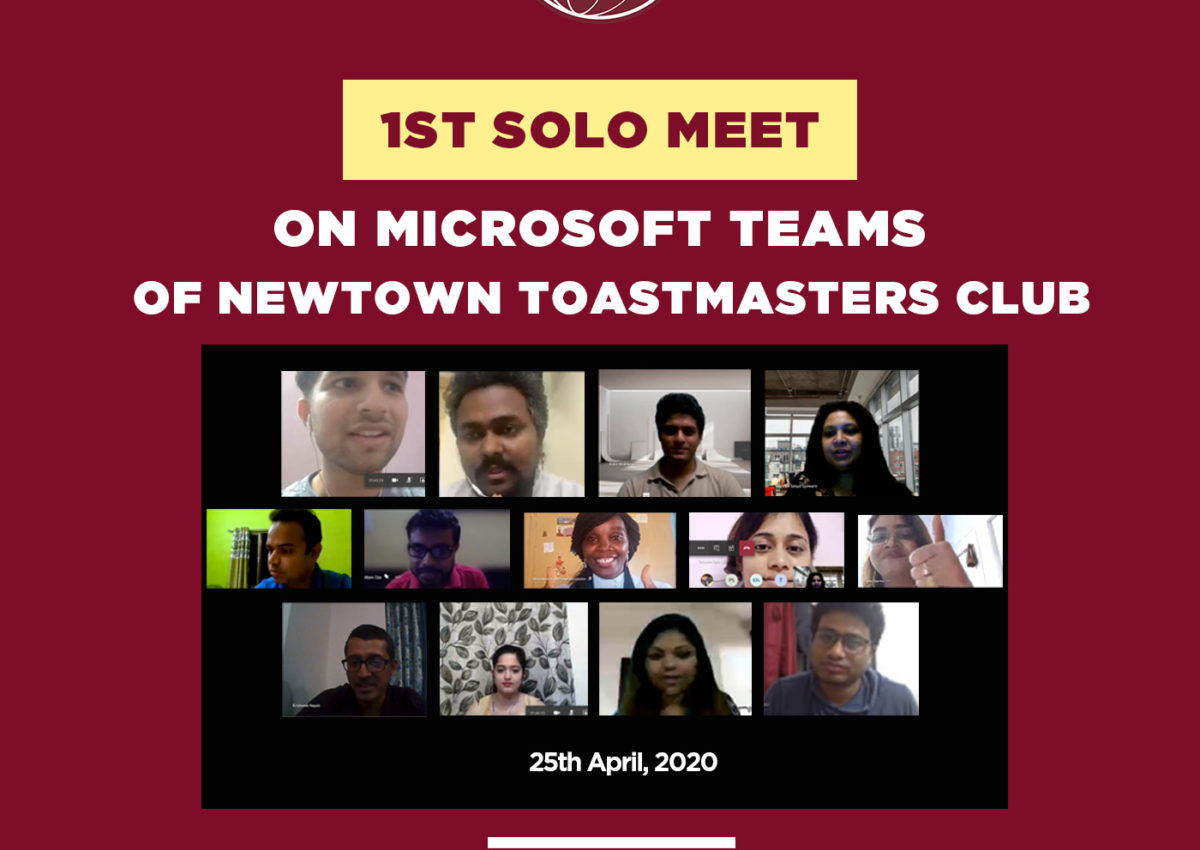 Theme: Good Effects of Lockdown
Date: 25th April, 2020
This was the first Online meet organized on Microsoft Teams, executed flawlessly without glitch. TMOD Nilu glued the audience with Good Effects of lockdown ideas & made the session interactive. The speeches given by our great speakers even suited the pulse of the meet. The table topics section actually defined the new ideas of survival in this lockdown situation rather than topics itself. The meeting ended with great thank you note from our President.
Speaker 1 : TM Avijit, Newtown Toastmasters Club
Speaker 2 : TM Krishnesh, Newtown Toastmasters Club
Speaker 3 : TM Nidhi, Infinity Toastmasters Club
Speaker 4 : TM Pooja, KTM Toastmasters Club