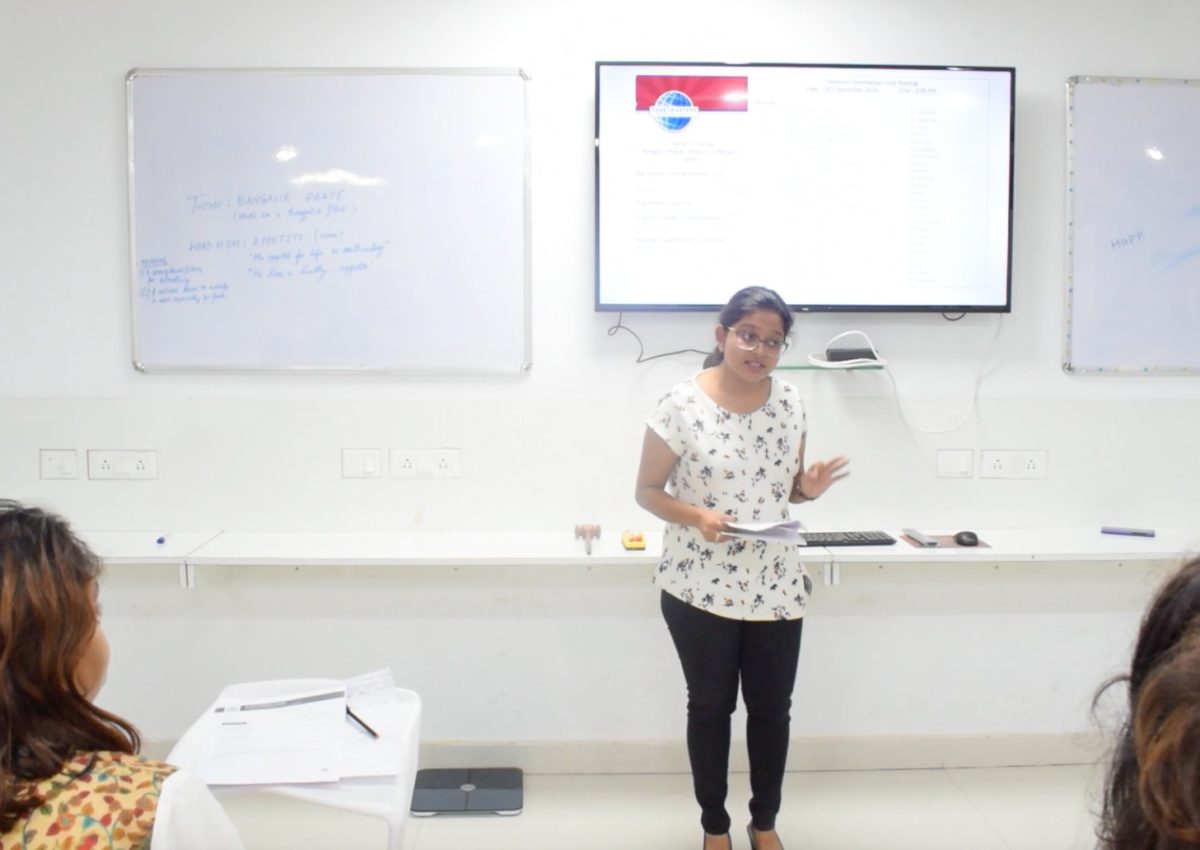 Theme: Bangalir Paate – What's on a Bengali's Plate
Description: As the name goes, TMOD TM Dipta conducted a mouth-watering meeting while elaborating on what's present on a typical Bengali's plate. Starting from the smacking 1st bite to a sweet dessert, she discussed food and food habits that distinguish a Bengali's life from those of the other Indians.
TM Dhrubo picked up on his life as a Bengali who lived out of the state and how Bengali food and festival added elements in his life, that brought him closer to this rich Bengali culture from his far-off hometown.
TM Aritra delivered a motivational speech on the life-journey of 2 times Golden Globe Winner for Best Actor in Hollywood – Jim Kelly. He captivated the audience with the tales of ups, downs, inspirations, aspirations, and achievements of one's life that drives them to become what they want to become in life. The same mantra helped him achieve his own dream of winning the National Championship in Swimming.
TM Krishnesh shared stories from his notorious school-days. From saving his friends from bullies to being a bully himself, he took us through his childhood to adulthood. The emotional quotient of the speech lay in the episode where he described how little things from our childhood days impact us and people around us in the future and how some of those small moments cast a very big shadow in our lives.
The session also saw a workshop conducted by the esteemed DTM Brati Shankar Ghosh, on guiding us to better evaluation skills.