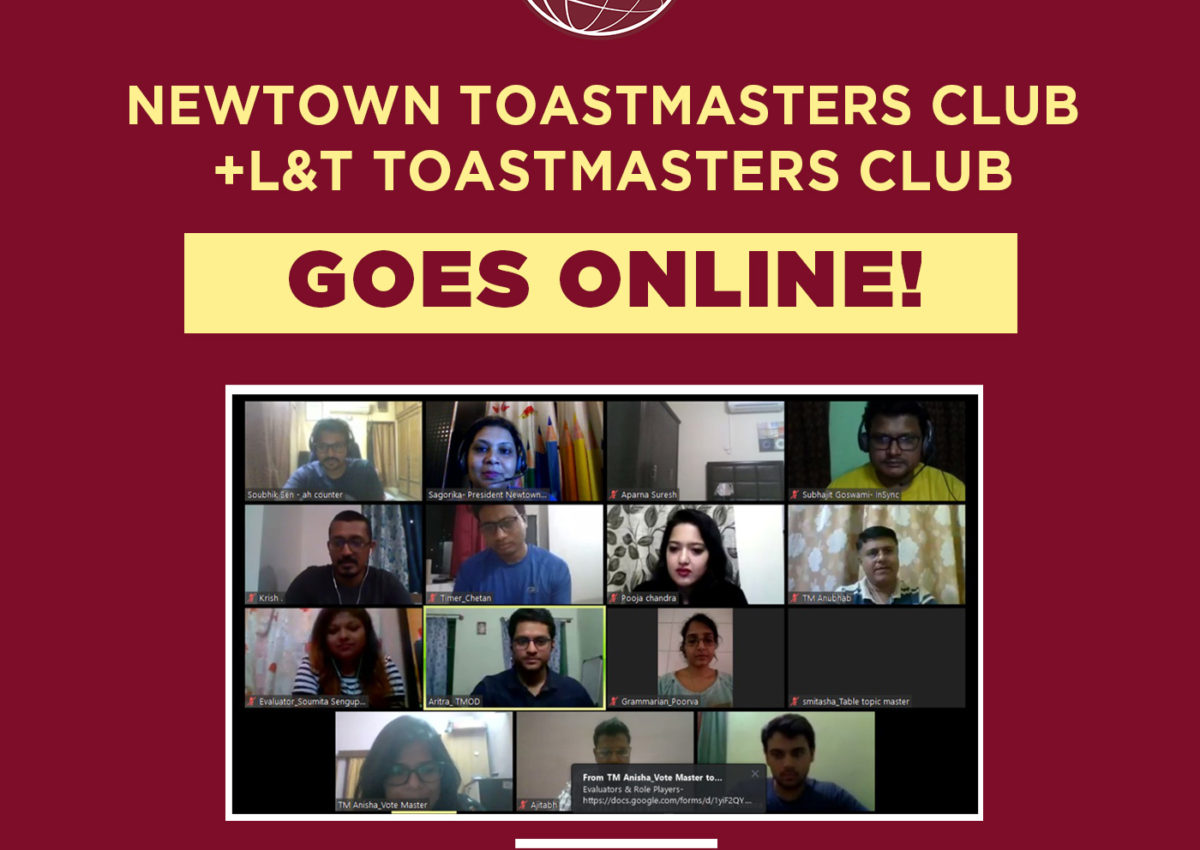 Theme: Common Sense is Uncommon
Date: 28th March, 2020
For the first time ever NewTown Toastmasters Club was Glad to organize a joint meet with an external club. With joint roles taken up by both the club members we executed meeting politely.  TMOD Aritra really gave an insightful idea on how Common Sense proves us sometimes uncommon. In the same note, he shared real life experiences which really was an eye-opener. The Speeches given by speakers again were interesting to listen and with a great THANK YOU note from both Presidents.
Speaker 1 : TM Subhajit
Speaker 2 : TM Snehil
Speaker 3 : TM Krishnesh
Speaker 3 : TM Sashi