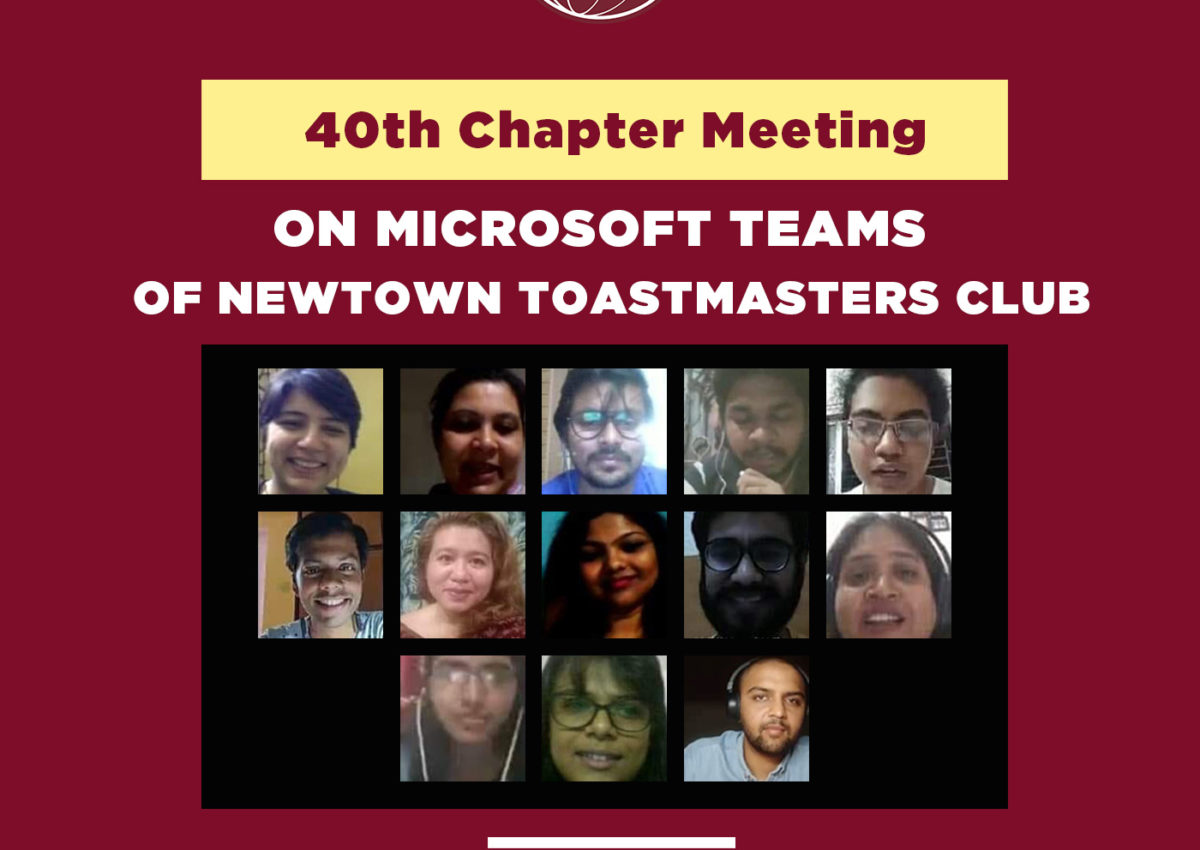 Theme: Dance Like No One is Watching
Date: 16th May, 2020
The life is full of surprises. We dance in Joy, We dance in Spiritualism, We dance in profession, but life always brings surprises. The TMOD indeed made us realise how important dance is to get rid of stress situations especially in this COVID situations. TM Nilu with her  engaging table topics actually made the audience dance with her topics. With the valuable feedback from the General Evaluator we learnt how engaging a public speaking is necessary.
Speaker 1 : TM Sakshi More
Speaker 2 : TM Rohit