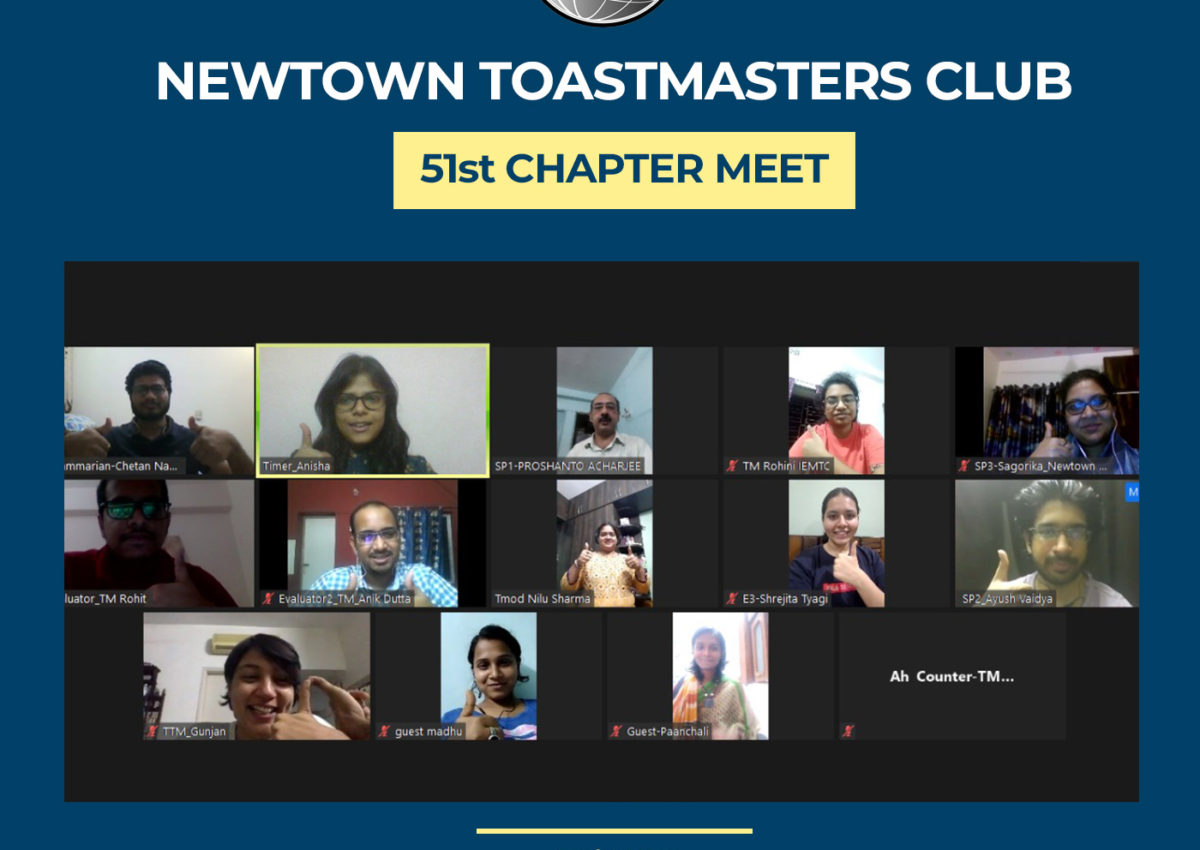 Theme : Queen of Season – The Monsoon
Date: 30th July, 2020
'We keep moving forward, opening new doors,and doing new things because we're curious and curiosity keep leading us down new paths'.
After a successful? 50th event, we headed forward in our journey to the 51st meet. A evening which rejuvenated all by taking us through the sweet lane of memories of the everyone's favourite season 'Monsoon' ⛈️.
Newtown Toastmasters Club takes this opportunity to thank everyone for their presence and hope that we will meet every Wednesday now onwards.
Speaker 1 : TM Prasanta
Speaker 2 : TM Sagorika
TMOD : TM Nilu Sharma