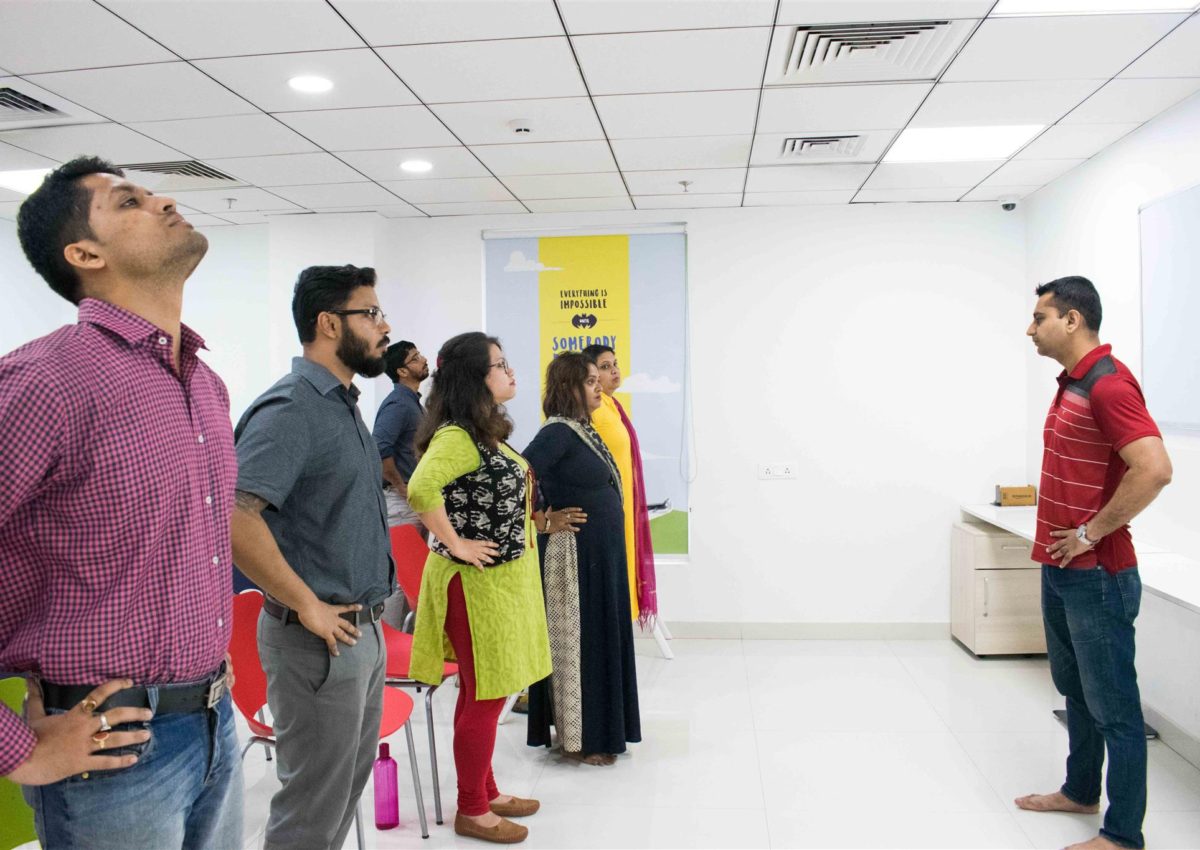 Theme: Yoga
Description: The 2nd Chapter Meeting of the Newtown Toastmasters Club was themed on Yoga. The meeting started with a short Yoga session conducted by our guest fitness trainer, to help us get in line with the theme of the day. 
TMOD Toastmaster Nilu engaged the members with stories of her stay in Delhi and how she was introduced to the practice of Yoga. She took the moment tell us how Yoga had benefited her and transformed her life with the absolutely positive vibes of Yoga.  TM Atritra delivered his ice-breaker speech where he spoke of his journey as an established swimmer and encouraged everyone present to take up an activity that they would like, in order to achieve optimum physical and mental fitness.
TM Soubhik delivered his ice-breaker speech titled as 'Meditation is a part of Yoga'. As the title says, his speech was based on how Yoga and meditation come on the same page and work to make our lives better.
TM Dipta delivered her ice-breaker speech on how one's height becomes a major determining factor of her life. Her speech title was 'I am not small. It's the world that is too big.' She discussed about the various ways in which Yoga helps one achieve those desired features of life that may have remained dormant so far in our minds or bodies. 
TM Krishnesh delivered his ice-breaker speech entitled as 'Kent's tijori' where he took us to his days of schooling amidst the lush greens of his boarding school near Ooti, India. He spoke of his days spent rescuing his classmates from other bullies of the institution and eventually ending up having an army of students who would back him at any and every event required.